International Project Art Axis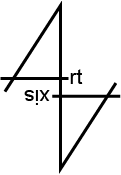 The project is open to the artists, who use various techniques and approaches to creating artistic works : painters, graphic artists, illustrators etc.
Anyone, who has reached the age of 5 can take part in the project. The highest age limit is to be far beyond 100 years old.
THEME OF 2019:
The palette of transformations or with a fairy tale – to every heart.
THE AIM OF THE PROJECT:
The main aim of the project is to support and promote works of the artists (artists of various genres and styles of fine arts) from around the world, who find inspiration in fantasy ideas, fairytales, stories and myths etc and depicting their fiction they want to share them with the world.
THE MISSION OF THE PROJECT:
The support and help for the children deprived of parental care to fulfill themselves in art.
Deadline – February 25, 2019
Regulations
Registration is complete.
AUTHORS OF QUALIFIED WORKS TO THE EXHIBITION OF THE BEST PROJECT WORK 2019
Those who want to share their work on the fairy-tale themes that did not have time to submit work to the project ArtAxis, can apply for participation in the International Festival "KAZ.KAR." 2019